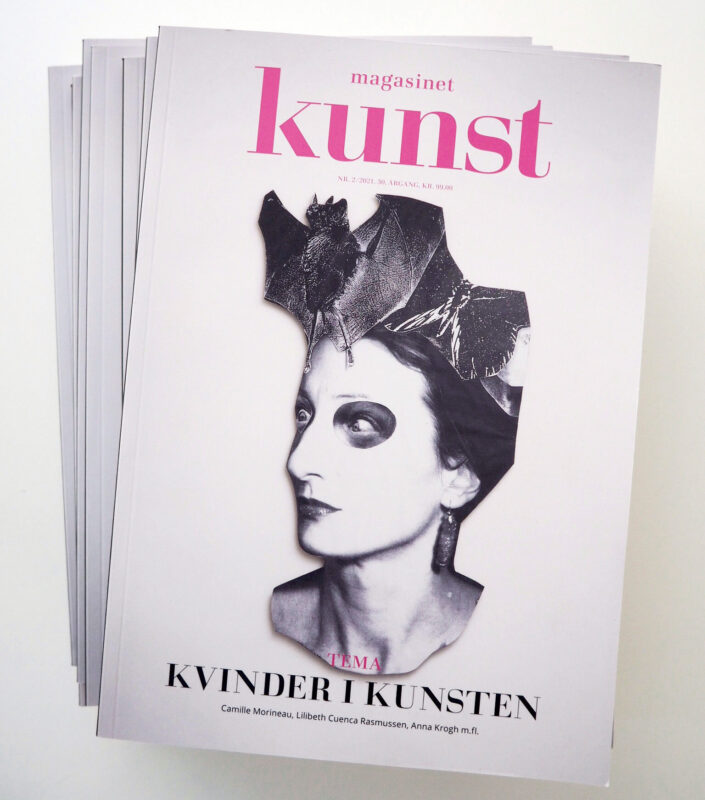 Augusta Atla came up with the idea of an issue of Magasinet Kunst (DK) devoted to women and gender and was co-editor of this special women in the arts edition. The magazine also included a critical essay by Augusta Atla on the showdown with the sexism of the Danish art scene.

To purchase the WOMEN magazine in Danish:
Email: abonnement@magasinetkunst.dk

To read the interview (in English) with Camille Morineau visit:
https://www.augustaatla.com/2021/05/01/camille_morineau/

To read the essay (in English) by Augusta Atla, visit:
https://www.augustaatla.com/2021/05/01/sexism/
Since 2003, Augusta has been conducting research into work and methods of women artists. This research stems from her deep interest in history and inclusion of diversity, and her desire to put an end to discrimination against women and to expand the field of art history. This interest was further fuelled by her excellent education at Goldsmiths in London and their specialist library: The Women's Art Library.
Augusta is also politically engaged writer on gender discrimination issues in the world of contemporary art. In her articles, interviews, research and other intellectual ventures, Augusta Atla draws attention to gender discrimination in the world of contemporary art in attempt to catalyse balance and gender equality now.
Augusta's writing has been published in Politiken, Magasinet Kunst, CHART Publication, Kulturmonitor, Børsen.
Augusta Atla promotes women artists on the instagram profile @womenpainters
In 2020, prompted by the lack of equality in the Danish art scene, Augusta Atla initiated a regular series of conversations with key people – people who are working to create real change vis-à-vis gender equality among artists. She interviewed the art collector and patron Valeria Napoleone, and the interview was published in Magasinet Kunst, CHART Publication and Børsen.
In 2021 Augusta Atla interviewed Camille Morineau, an acclaimed curator and art historian, on the subject of gender equality in the world of art. In 2009-2011, Camille Morineau devised and curated the pioneering exhibition Elles@centrepompidou at the Pompidou Centre in Paris. She is also the co-founder and director of AWARE, a non-profit organisation, research centre and archiving platform that promotes work by women artists. The interview was published in Magasinet Kunst's (DK) special edition on women in the art, summer 2021.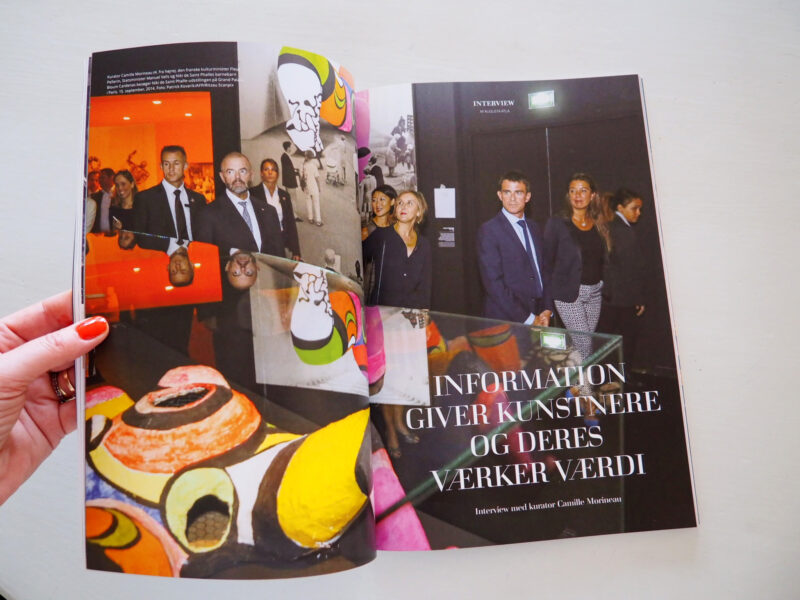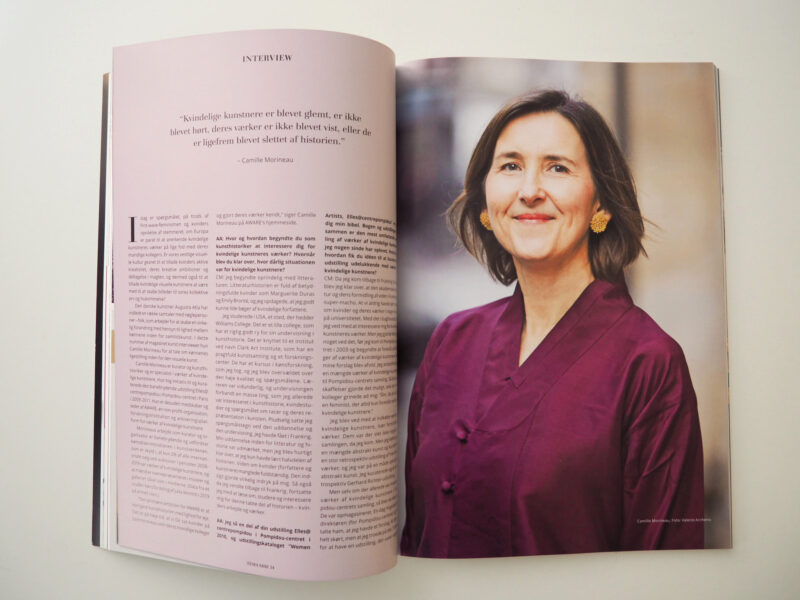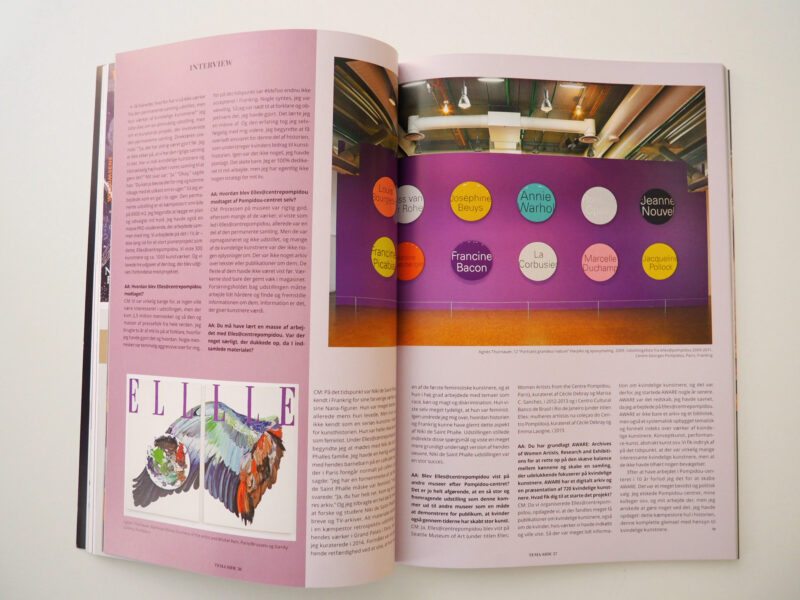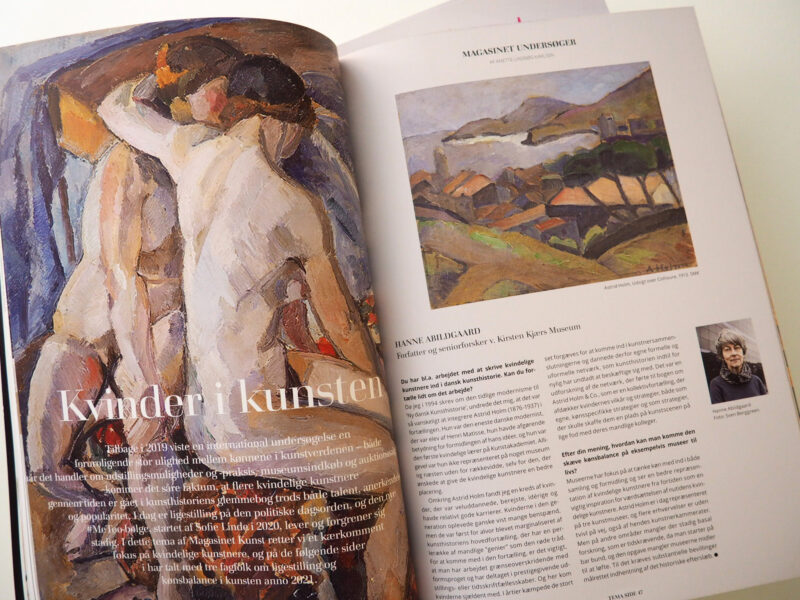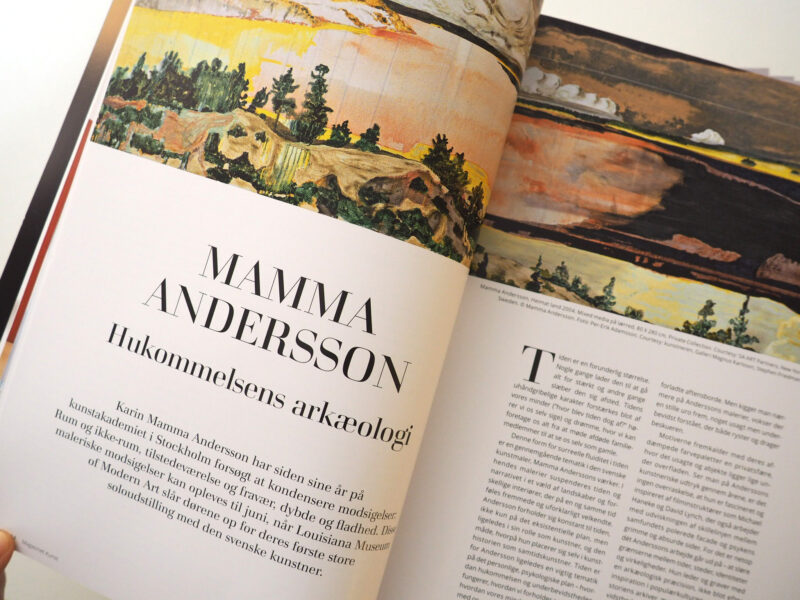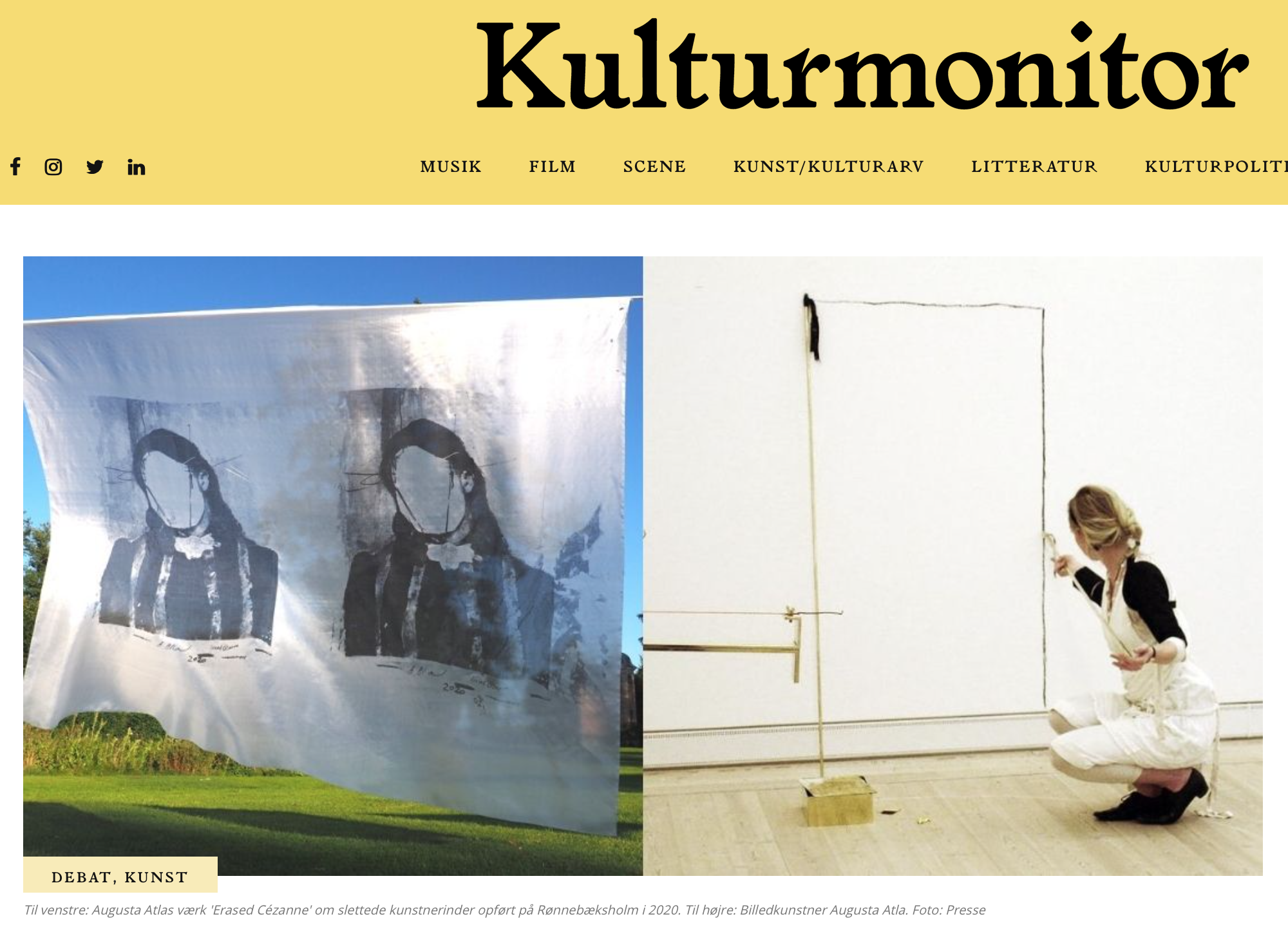 writing
KULTURMONITOR.DK – text by Augusta Atla 31 August 2020 Contribution to debate: When it comes to silencing women, Western culture has had thousands of years of practice. I was delighted when…
ARTIST-TALKS on Women Painters (Talk, duration 45 min)
PHYSICAL LECTURE
Via Farini in Residence, Milano, Italy
The Danish Royal Academy, Copenhagen, Denmark
Manitoba University, Architectural Faculty, Canada
Tou Scene Art Institution, Stavanger, Norway
Projektskolen Art School, Oslo, Norway
Princeton University, Architectural Faculty, NJ, USA
Venice Art Academy, Venezia, Italy
Krabbesholm Kunstskole, Denmark
TPTP SPACE, Paris, France
Cité Internationale des Arts, Paris, France
Banja Rathnov Gallery, CPH, Denmark
Kunsthøjskolen på Ærø, Denmark