Maison d'Art Contemporain Athènes (MACA)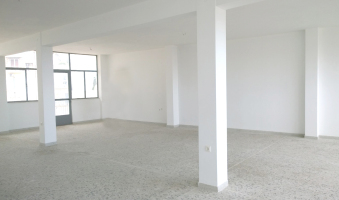 From 2014 to 2016, Augusta lived full in Athens, Greece, and she founded, curated and ran the none-profit art space MACA at her atelier.
Nikolaos Branidis assisted in running MACA and a co-curator.

Between 2014 – 2016 Augusta Atla hosted public art events situated at her atelier in Athens. The atelier was situated in a 130 m2 warehouse space at the heart of the historical center of Athens and overlooking Acropolis. The atelier hosted visual artists, dancers, actors, musicians and poets. The atelier encouraged research and artistic development relevant to contemporary Greece. The atelier has hosted artists from around the world, providing creative exchange to the sites of Ancient Greece and offered a link between arriving artists and local artists.

The atelier hosted 1 day events, e.g. poetry readings, music events, theatre plays or performances.

MACA also presented selected artists at ART ATHINA art fair, Athens, Greece in 2015.

MACA was sponsored by MONTANA FURNITURE, The Danish Embassy at Athens, The Danish Institute at Athens.
Artists exhibited:
STEFANOS KAMARIS (gr)
SIMONE SANDAHL (dk)
SIAN KRISTOFFERSEN (dk)
PAULINA MICHNOWSKA (it/uk)
NATSUKO UCHINO (jp/fr)
NINNA BOHN PEDERSEN (dk)
NANNA LYSHOLT HANSEN (dk)
MIKALA VALEUR (dk)
LINE KALLMAYER (dk)
KATERINA BOTSARI (gr)
JÓHAN MARTIN CHRISTIANSEN (dk)
IRINI KARAYANNOPOULOU (gr)
HELENE NYMANN (dk)
EVI LAMPROPOULOU (gr)
DIMITRIS AMELADIOTIS (gr)
CHRISTIAN BANG JENSEN (dk)
AUGUSTA ATLA (dk)
ARIADNI LONDOS (usa/gr)
AMALIA VEKRI (gr)
ADAM CHRISTENSEN (uk/dk)